Westchester New York Gynecomastia Surgery Center Location Map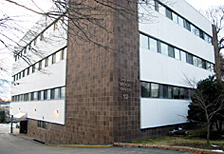 Dr. Mordcai Blau's Gynecomastia Surgery Center
Greenridge Medical Pavilon
12 Greenridge Ave.
White Plains, New York 10605
Phone: 914-428-4700
Patients from all over the world have come to Dr. Blau because of his expertise in gynecomastia surgery. Dr. Blau's plastic surgery practice is conveniently located 30 minutes from Manhattan, NYC (New York City), Long Island, and Connecticut in Westchester, New York.
Dr. Blau regularly sees patients who travel for gynecomastia surgery from New England, Texas, California, Florida, Illinois, Arizona, Pennsylvania and Massachusetts and many other states as well as cities in Canada such as Toronto, Ottawa, Montreal, and even Vancouver. Dr. Blau also has many international gynecomastia surgery patients that come from European countries such as England, Germany, France, Spain, Italy, and Ireland. It it only a 6 hour flight to New York from the UK, so Dr. Blau is pleased to welcome many patients from London, Birmingham, Edinburgh, and Dublin. Patients have traveled from as far away as Japan and Australia for gynecomastia surgery because of Dr. Blau's talent and expertise.
Many gyno surgery patients from out of town choose to stay in nearby hotels with family or friends. Please feel free to contact the hotels below and mention that you are a patient of mine.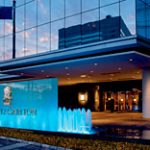 The Ritz-Carlton, Westchester
Three Renaissance Square
White Plains, New York 10601 USA
Phone: 914-946-5500
Fax: 914-946-5501
Crown Plaza Hotel
66 Hale Ave.
White Plains, New York 10601 USA
Phone: 914-682-0050
Fax: 914-682-0405